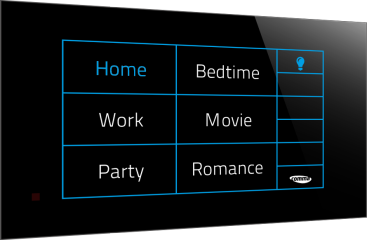 Light and more
Set the scene or change it with a simple move: turning the lights on and off is as straightforward as with a conventional switch. A simple touch on the glass screen suffices to switch on or off. Thanks to scene technology, preconfigured settings activate a series of functions and change the light setting of several lamps at the same time by just one single touch or handling.
Music multisource & multiroom
Listen to your favorite radio station or playlist. Whether you want to hear one and the same source throughout the house, or a variety of signals at different locations: the Comma Intelligent Home System is multiroom and multisource. Make it part of a scene and have the music follow your moves in and around the house. Switch from stereo to multichannel when moving from music to movie. Uncompressed audio at absolute high-end level.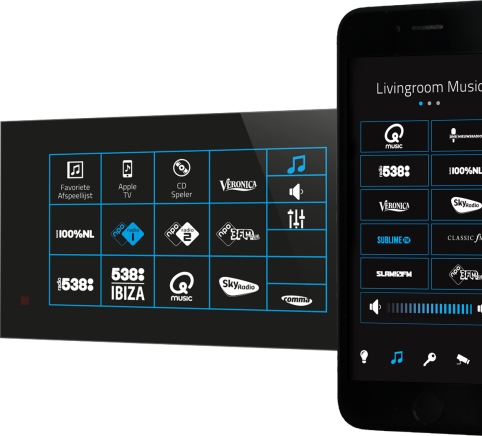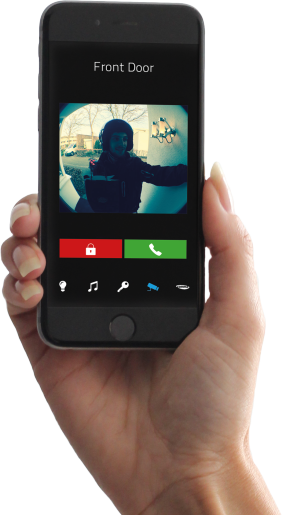 Communicate
see who's at the frontdoor
Every Comma wallcontroller featured with a display in and around your house provides you with a clear visual of (all) entrance doors to your residence, allowing you to monitor callers or visitors requesting entrance and allowing them entry by remotely opening the (front) door. The CommaControl App on your iPhone® or iPad® provides clear communication with the access control system at the entrance, both inside the residence and outside, anywhere there is internet (WiFi, 3G, 4G) access.
About Comma
Comma Industriez is a leading developer and manufacturer of intelligent control systems.
Based on a simple strategy where each single device consists of a user friendly interface with cutting-edge yet reliable technology, whilst at the same time secure and technically invisible.
Get in touch
Phonenumber:
+31 (0)36 750 14 35
E-Mail:
info@commaindustriez.com