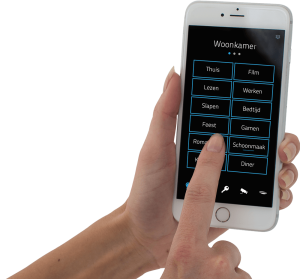 Tuinberegening
Volledige controle en integratie van het tuinberegenings systeem.
Handbediend of geautomatiseerd de tuinbereging aansturen, per zone individueel of alles tegelijk. Via de CommaControl app, een van de bedienelementen in huis of compleet geautomatiseerd.
Lokale weersinformatie afkomstig van meerdere weerstations dichtbij dragen bij aan een nog preciezere sturing van het proces.
Het CommaControl systeem schakelt automatisch de beregening uit na een vooraf ingestelde tijd.